Free alarm systems

Studio77 Security Services

For more information call our operational center 069 77 63 61
Alarm monitoring
Video monitoring
Consulting
Security
For a more secure future

Studio77 Security Services

We see at night as if it were day, We take care of you!
GPS vehicle tracking

Studio77 Security Services

studio77 provides to Users satellite locating and tracking of vehicles through advanced technology of GPS systems – 24 hours a day, 365 days a year.
Fire protection Systems

Studio77 Security Services

Fire detection, alarm and fire extinguishing systems
Guaranteed safety
Concepts and solutions brought from the U.S., a quality selection of personnel, as well as their constant training, create a solid foundation for achieving high quality services.
14 years of experience
In addition to the permanent training of staff and monitoring global trends in the field of technical security, we are proud to be one of the very few companies in Serbia that can boast of successful performance and presence in the international market.
Safety Consulting
At Your request, we arrive to the desired location, estimate the real needs for Your facility and find the optimal security solutions – free of charge.
Best in region Services we provide
About us
Studio77 Security
We achieve the high quality of services for our client by specializing various needs. The training of the staff and the organization of the company is based on three main concepts:
HOME SECURITY ( providing security solutions to homes)
SMALL BUSINESS & RETAIL ( providing security solutions to retail stores, restaurants, craft workshops and facilities for various service industries)
LARGE BUSINESS & INDUSTRIAL ( providing security solutions to large businesses)
Read more

orem ipsum dolor sit amet, consectetur adipiscing elit. Etiam sit amet justo ut enim vehicula tempus. Donec tincidunt sollicitudin lectus, eget sodales ligula tincidunt ac. Proin porttitor commodo condimentum. Aenean ac nisl eget massa rhoncus consequat nec quis dolor.
Miloš Simić
Web Developer

Maecenas congue justo a velit volutpat varius. In bibendum viverra neque in volutpat. Morbi elementum neque ipsum, non dignissim massa pellentesque sit amet. Maecenas euismod fringilla orci eu rutrum. Curabitur finibus augue ex, non auctor dolor scelerisque eget. Donec congue dignissim nulla, nec iaculis ipsum pulvinar vel. Proin vel tempor eros. Donec quis finibus ipsum, sit amet posuere orci. Mauris non volutpat ipsum.
Jovan Dragić
Poet

Donec et egestas mauris, et venenatis nulla. Aenean cursus elementum magna eget dictum. Aliquam semper vitae ex gravida congue. Etiam eu ante est. Morbi euismod lacinia enim, ac mollis odio dapibus vestibulum. Vestibulum et porta justo. Maecenas eu erat velit. Nulla at elit nec sapien imperdiet laoreet ac eget quam.
Milica Vojvodić
Banker

Proin sit amet viverra leo, et tincidunt augue. Sed lacus nunc, pulvinar at urna ut, rutrum egestas massa. Ut ac nisl nunc. Phasellus ornare, dui eu lacinia congue, tellus urna finibus eros, eget elementum justo turpis ac nisi. Donec consequat sapien semper, gravida urna eu, euismod metus. Etiam tincidunt urna erat, sed blandit lacus gravida a.
Nikola Stojić
Driver
CONTACT US
FOR A SAFER FUTURE
In addition to their primary duty to protect property and people, Studio77`s officers are always available and willing to help the Users of our services in any emergency situation.
CONTACT
Studio77 Security Services
Promotions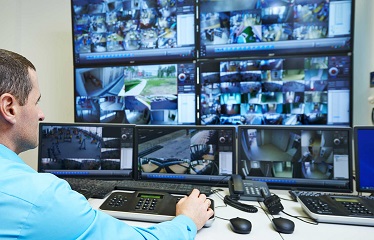 studio77 SECURITY SERVICES LTD is a company founded in 2005 and which successfully provides physical and technical security on the entire territory of the Republic of Serbia ever since.